Choosing a career path is never always easy. True, some people find their passion and are successfully able to make a career out of it. Majority of people go to colleges and universities to get a job that will give them financial security. For some of us, academic excellence might not be out cup of tea or prefer to do something out of the box. Thankfully, there are many professional courses one can take up. Here are a few alternative courses that you might like to consider.
Beauty Course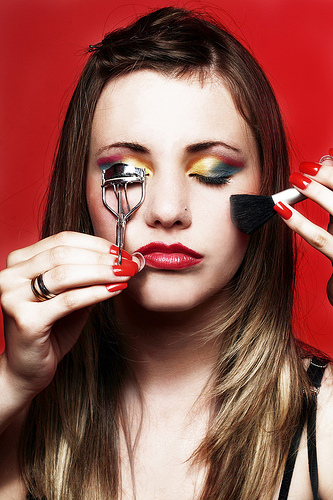 Owing to the popularity of beauty courses, there are tons of beauty schools available in every city and town. It is no doubt that people do want to look good and they are willing to pay for it. Under a beauty course, there are other specific specializations as well, including hairstyling, skin care, and esthetics. There have been tons of development on this forefront as well; therefore, you will also discover some new specialization that you didn't even know. Who knows, you might find your calling in one of them.
Auto Mechanic
If you are fascinated by cars and its mechanism, you might want to try out auto mechanic. Their main role is to recognize the problems in the automobile and repair them. An individual will have to sign up for a program that will train him in various aspects automobiles, which may include automotive, auto body, and trucks. Many companies do prefer individuals who are certified, therefore, you might want to check out the course that will suit you best.
Personal Shopper
If shopping is in your blood and you have an eye for the latest trends and hot designs, personal shopper will be a great option. With a lot of people indulging more on extravagance, different stores and companies have started introducing the service of a personal shopper. Otherwise, you can even give your services on a private hire basis. As a personal shopper, you are expected to shop for your clients, considering their taste and latest fashion trends. Believe it or not, there are courses available for it and you can sign up to get more knowledge on it.
Web and Graphic Designer
With almost everything going online, there is a huge demand for web and graphic designers. To acquire clients, one needs to have stellar portfolio. Most people develop this niche for web and graphic designs on your own, from years of practice. Otherwise, you can also sign up for a course. The basic point is that it hardly matters if you have a degree in it or not, you just need to have the skills for it. Moreover, the best thing about this job is that you can either work from home or in an office.
Youtuber
Over the past few years; the way we communicate, medium of entertainment, and commerce has drastically changed because of the internet. With the popularity of social networking sites, Youtube have become a booming career choice for many young people. Yes, it does not come easy and it requires a lot of hard work and dedication, but which job doesn't require all that? The best thing is you can create content about anything and upload it on Youtube, the most important part is that one needs to be creative and to be able to interact with audiences. The career choice today is far unlimited compared on how it used to be before. It has given a lot of people an opportunity to do exactly what they want.