Are you looking for a way to boost your salon income? Well, you do not have to worry a lot about the matter because rebooking is one the options that usually works for many salons. It is important to ensure you have a steady stream of clientele. You can simply achieve that by encouraging all your customers to rebook. This is because it allows you to maintain a steady stream of customers on your salon.
According to survey, most clients who rebook before leaving the salon often make more visits to a salon by an average of 40% as compared to customers who do not rebook. Your client is your responsibility. In that case, here are tips to help you rebook customers when they visit your salon.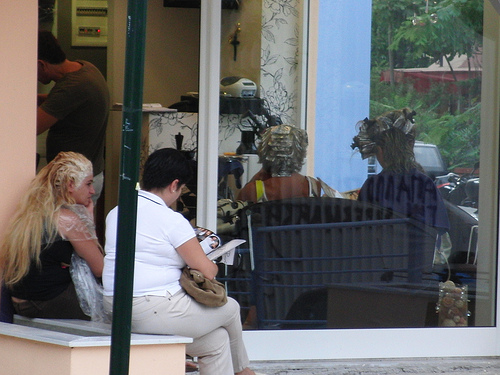 Date suggestion
Your salon usually gets different clients with varying schedules. You need to make use of this opportunity by targeting a group of customers who particularly have tough schedules. While offering salon services, make them understand the merits of setting up dates for their next appointments way in advance. For a fact, you will come across customers who are usually on edge about rebooking. Make sure you use catchy phrase such as "We would like to have you back before the spring rush" as they encourage customers to consider the idea of rebooking.
Create discounts
Customers like the idea of getting great salon services at fairer prices. Therefore, creating discounts will motivate customers to come back for services at your salon. With rebooking, you can create an incentive for your clients. This may involve cutting off a percentage on price in the next visit or simply offering an additional service such as facial massage. There are quite a number of things that you can consider to motivate clients to rebook. While creating a discount or incentive, it is important to ensure that it is solely tied up to rebooking. Do not just generalize everything. Be more specific depending on your business objective.
Schedule maintenance
One of the most important things that you learn in hairdressing schools in Ontario is the need for maintaining schedules when dealing with customers and nothing can definitely be further from the truth. In that case, it is your responsibility as a salon owner to ensure that all your customers are educated on the importance of creating flexible and viable schedules to maintain the best haircuts, hairstyles and looks. You need to ensure that all your customers know the length of period that they can stay with a particular hairstyle before coming back. To help them visualize better, always use a calendar handout. In that case, you will be able to get a positive feedback on customer rebooking over time.
Make the front desk effective
Even though rebooking does not usually start at the front desk, it is important to ensure that the staff working at the front desk is well trained. This is because rebooking usually ends up at the front desk when making records. Your front desk staff needs to be fully aware about the timeframe for rebooking clients. This makes it easy for them to reinforce the timeframe when following up with clients.
Rebooking is important for your salon business. It goes a long way to ensure you get a steady stream of clients even when things are not looking good. The number of customer visiting the salon usually varies depending on seasons, trending hairstyles and other factors. Teaching your customers the importance of rebooking helps boost your income. It helps maintain customer loyalty and keeps you on a cutting edge. Whenever you want to improve rebooking, you can always use these tips to ensure things work out for your salon.