An increasing number of ladies these days are willing to spend quite a lot of money on makeup when planning for events such as weddings. This is why a large number of people who offer such services currently have thriving careers, and some of them have a booming business as well. If you want to become one of them, you will first need to attend esthetics training courses in order to gain the technical know how to do this.
In addition to that, it would also be wise for you to develop some business acumen, particularly if you are keen on starting an esthetics business afterwards. Having an idea of the type of clients you will likely meet after you start working will give you an idea of the type of training you will need. This will then help you figure out which training institution you should go to if you want the best results possible. Some of the things that are typical about such clients include:
They are willing to spend more on makeup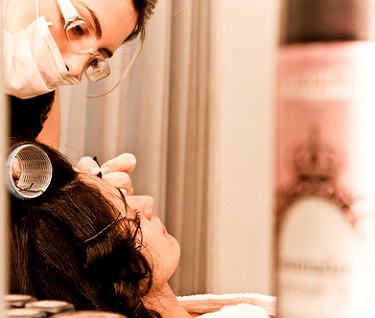 Today, more ladies are willing to spend more and more on makeup particularly for special events such as weddings. This is why most of them would be willing to spend money on a professional makeup artist rather than to buy their own makeup, which often costs less. The only reason for this is the fact that they are usually aware of the increase in quality they are likely to get if they consult such a party. If you get the right training, you will therefore find it possible to make quite a lot of money from such clients, but only if you can provide the results they expect.
They can get information easily
The other issue you need to keep in mind is the fact that these days, most clients can get all the information they need online. For instance, if they need to buy makeup that has a specific quality, they are likely to first go online and then do their research there. If you are to offer esthetics services, it means that you should expect your clients to be knowledgeable about some of this information. If you are not very skilled, they are likely to pick up on this and you will definitely lose business. This means that when you are getting your training, you should aim to be as professional as possible. This can only happen if you consult a high quality training institution that has very high standards.
They communicate with each other
It has become very easy for people to communicate with each other these days. If you work with a client and you end up not offering satisfactory services, you can be sure that word of this will get around quickly, and this means that you may not gain more business after this. However, the good thing is that the opposite is also true; you are likely to gain a lot of business if you provide a few clients with the quality that they are interested in.
This means that if you go into the esthetics business, you should be prepared to cater to the varied needs of as many people as possible. This will only work if you get training that is as varied as well. Once again, this will only be possible if you get the training in an institution that has the facilities and the staff to offer you the necessary skillset.
As you can see, the type of esthetics training you get will influence the success of any related business you start in future. You therefore cannot afford to compromise on the quality of your training!