For many of us, every day is a usual day. Whether you have spent some time in front of the mirror to make sure you are ready for a whole day of work or you simply spritz your most favourite scent to smell fresh all day, you know you have done more than enough to create an impression at work. But, how can you be sure you look flawless all the time when you are always in a hurry? Looking flawless is an art that you can learn as long as you do it most if not all the time.
Prepare your skin
The secret to flawless looking skin all lies into preparing it for the day's work. You should, at all times, cleanse your skin and moisturise to keep it hydrated. This should be done twice a day and take note you should never skip this part of your routine. Some people with dry skin will moisturise more often though but washing more than twice is not recommended since it can actually dry out your skin. These two steps are enough to have fresh, hydrated and flawless skin.
Work on your brows and lashes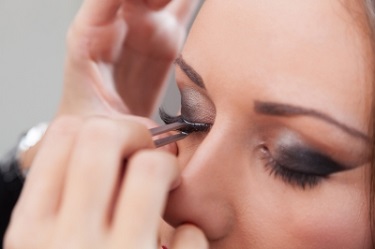 It is very rare that people will work on their brows and lashes to get the flawless look that they have always wanted. Well, you have to remember that your brows can grow here and there and not getting them ready will somehow defeat the purpose of looking flawless all the time. Take time out to shape your brows and make sure you tweeze whenever you see brow hair growing in 'unexpected' places. For your lashes, you simply have to put some mascara (clear ones are already available) to give it the length you want. If you do not want to put some mascara, though, why not bring out the eyelash curler to give your eyelashes its natural curls.
You can always count on the flawless effect of a concealer
Your foundation can hide some of your blemishes but if you have dark spots that are noticeable, a dab of concealer on these spots will be enough. As long as you get a concealer that goes well with your skin tone, then nothing can go wrong. Achieving the flawless look will be very easy. Make sure the concealer will not make you look tired or haunted though.
Having a BB cream in your pocket will be a lot of help
Sometimes, having a foundation in handy will be a lot of help already but as long as you have purchased the BB cream that will suit you best, you will surely look flawless all the time. You should not purchase a BB cream that is too heavy or cake-y on the face. What you need is one that gives a light feeling after application. Some BB creams also have an SPF in them thus you can get protection from the harmful rays of the sun all the time.
You should have the right type of blush for your skin too
Complete that flawless look by simply getting a blush that will make your skin look more radiant. Whilst some blush have an applicator with them, you can purchase a kabuki brush since it gives better coverage on the skin.
Don't forget to highlight your lips
Lip balms are enough to make your lips look moisturised. It is good to note that whilst some brands carry balms with natural colours, you can also look for one which has the ideal lip colours you are looking for. Retouch with that lip balm and you will definitely look great all day.
Sometimes, enrolling in beauty schools in Ontario will help you learn the tricks of getting a flawless look all the time. Free your schedule during weekends for a lesson!