PROGRAMS: Hairstyling
[one_half][button buttonlink="/hair-styling/" buttonsize="medium" color="ffffff" hovercolor="none" backgroundcolor="2f4142″ hoverbgcolor="83a6a8″ icon="" rel=""]See Course Overview[/button][/one_half] [one_half_last][button buttonlink="http://avolacollege.com/pdf/Hairstyling_diploma_course10.pdf" buttonsize="medium" color="ffffff" hovercolor="none" backgroundcolor="2f4142″ hoverbgcolor="83a6a8″ icon="" rel=""]See Course Fees & Cirriculum[/button][/one_half_last]
Photography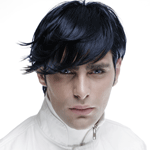 Aside from boasting the most current and up to date curriculum in our industry today, Avola College has become even more focused than ever in making sure its graduates have what it takes to succeed in the industry once they have graduated, by "thinking outside of the box".
Once you graduate from Avola College, part of that success involves being able to properly market yourself to your potential employers, clients and peers in the industry. One way of doing that is by building a portfolio of photographs. For those of you that have aspirations of one day owning your own salon or even working for a top salon, this practice of building a portfolio of photographs can very well be used to not only attract clients, but quality staff by marketing yourself and your salon throughout the industry.
What better way to do that than through advertising your creative ability of styling hair through photography?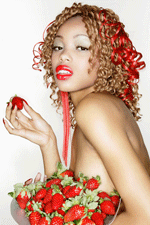 For this reason, we are not only having every student cut, style or color the hair for at least one photo shoot for their portfolio (full cost of the photo shoot is covered in your tuition- THAT´S RIGHT NO EXTRA COST!), we have gone ahead and made arrangements for some of the most sought after photographers to perform all of the photo shoots, including Sebastian Cimetta and David Hou.
All of them have a very impressive resume which includes having clients that have won numerous international professional hair styling awards and competitions due to a large part of their unique and unsurpassed photographic and creative talents, let alone being published in magazines and publications worldwide.