Many of us love to have a body massage simply because we want to remove all the stress that is accumulated in our bodies when we work day in, day out. It is a great way to relax ourselves especially after a hectic week of work. We also know that a massage can work wonders when it comes to wanting to change our mood. For women over 60, however, the benefits of massage can go way beyond than just helping the body to relax. It covers many health benefits such as the following:
It can be a complement to medicine
Therapeutic massage works wonders and since it comes in different forms, expect that it can help achieve different purposes as well. Just by telling what you want to achieve from a body massage, your therapist will be able to determine the best massage suited for your aging body. Since these massages work complementary to medicine, expect that there is a form of massage that will be a good match to your prevailing body condition. Take for instance that of a lymphatic massage which is recommended for those of you who are suffering from lymphedema.
It can ease pain and discomfort commonly associated with joint pain
Joint pain is very common to women who have reached 60. Osteoarthritis is one condition that is basically linked with joint pain. Massages can be very good for alleviating the pain associated with this condition. In fact, studies have shown that undergoing a massage at least twice a week will help improve pain level, stiffness and functionality related to osteoarthritis. Remember, however, that a physician must give the go signal for you to undergo massage when you are suffering from this condition.
It helps to relax the mind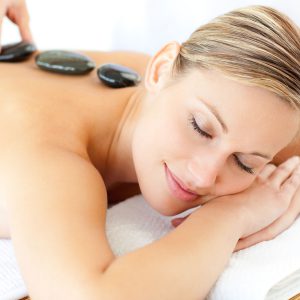 As mentioned, we all love massage because it relaxes us. It makes us feel pampered no matter what age group we belong. For women who have reached the age of 60, massage can help relax their minds simply because it reduces cortisol whilst elevating serotonin levels in the brain. This combination will result to not just mental but also emotional benefits. From a relaxed mind, depression will be alleviated, fear will be reduced and self-image will be enhanced. This will further benefit you by enhancing the way with which you think making sure that you will have an alert mind at least most of the time.
It renews the skin
The skin is the largest organ of the body and since it is exposed to different environments, expect that it can suffer a lot from pollutants and toxins. The older you get, the more harmful all these stressors will be to your skin. If you want to defend the skin from all these dangers, you must undergo circulation massage.
Also a skin-related issue as women age is the fact that the skin loses its elasticity. With the help of massages, the blood and oxygen circulates better. It can likewise improve the skin's texture whilst soothing and relieving it from pollutants. As an end result, you will feel that your body is loved, cared for and nurtured even when you have reached the prime of your life.
Pamper yourself today!
Who says you should not pamper yourself when you feel you are too old to enjoy the "good things" in life? Age is never an excuse to forget the comforts that this life may bring. One such comfort is the regular massage that is best suited for your age and your condition. Make the experience a whole lot more interesting and refreshing with the help of experts who have undergone esthetics training. With their skills, you can be sure that you can relax and enjoy a good massage every now and then!