Hairdressing and Esthetics – Great Career Choices
Prepare yourself for an exciting career in Hairdressing and Esthetics. Get your Diploma and enter a whole new world of opportunities. Your experiences at Avola College of Hairstyling and Esthetics will give you the expertise to meet the challenges in the Beauty business. There are many reasons that these are great career choices and here are just a few.
Job Security
In this ever-changing world, many career choices can become obsolete. Many things that are needed today won 't be needed in a few years from now. That's not the case in the Hairdressing and Esthetics businesses. People will always need to get their hair cut – there is no outsourcing in the world Hairdressing or esthetics done by other people.
Unleash your Potential
Hairstylists and Estheticians who excel in their field can unlimited opportunities. How about endorsing beauty products? Companies need Hairdressing Superstars or educated Estheticians to promote their products. If you like to travel and speak in front crowds of your piers then why not educate other professionals. If you can't act but love Movies and Television why not pursue work with Movie and broadcast production companies.
Imagine the Unlimited Possibilities
If you love Hairdressing but standing on your feet for long hours is not for you, consider working for a Beauty Supply company. As a Beauty Supply Consultant you'll be a valuable asset to the company. With your Hairdressing knowledge you can advise other Hairstyling professionals, meet and network with other professionals at events Fashion events, Hair shows, celebrity events and much more.
Looking for a Career in Esthetics?
Our Esthetics courses, Medical Esthetics course and Electrolysis programs consist of the most modern and advanced techniques that will prepare you for a rewarding career in today's Esthetics industry. All theory and practical techniques of Esthetics are studied. You can learn everything ranging from Skin Care to Body Care that will include such things as Regular and Specialized Facials, Microdermabrasion, Non-Surgical Facelifts, Laser Hair Removal and Photo Laser which includes: Acne treatment, Photo Rejuvenation, Red Vein removal and the removal of Pigmented Lesions. Submit our contact form or call 416-967-1800 to find out more and get started on your way to a great career. Avola College of Hairstyling and Esthetics will give you the expertise to join that world. That´s our commitment to you.
Hairstyling Instructional Videos
---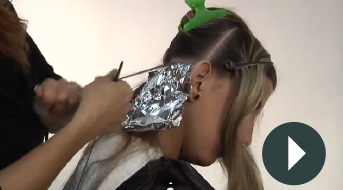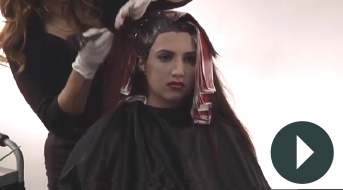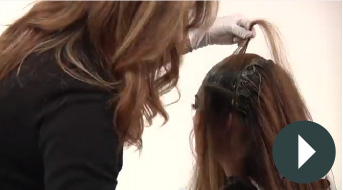 I received a colour, cut and manicure at Avola College. The students were courteous and polite and provided good service. The teachers kept an eye on the students and provided helpful tips and guidance when needed. The price and service were great! I would recommend Avola College to anyone.
– Josie V
I visited Avola Salon today for the first time and had a shampoo, cut and style for $20+tip! The student that cut my hair was not very chatty but she was polite and did a very good job of layering my long, thick hair. I wanted bangs, which she asked her tutor for direction, and he actually ended up cutting this section, showing her as he went – which I thought was really awesome! I would recommend Avola to those that want excellent value for money; are clear about what they want; and are not in a rush, as there are no appointments and the students do take a lil longer to do things.
– Sez Gorman
I have visited Avola College of Hairstyling and Esthetics several times for hair and aesthetic treatments and I have been very happy with my experience. The staff and students were very friendly and as they were supervised by their instructors, I felt that I received much more attention than I would have received at a retail salon. I had a very cheerful experience and will continue to visit the school.
– A. Miriam
I would like to encourage anyone interested in taking a Hair styling or Esthetics course to consider Avola College of Hair and Esthetics. I graduated from Avola having a great experience and excellent training. My instructor in the Esthetics course was exceptional as well were the rest of the teachers throughout the school. I took my training and opened my own business in Esthetics and utilize the skills I learned in school daily. Accessible location, great course outline and great people!
– M. Bayliss