COMPANY PROFILE
Welcome to Avola College of Hairstyling and Esthetics, you have just taken your first step towards a rewarding career. From technical skills to communications and attitude, at Avola the scope is all inclusive.
Avola will work diligently to provide you with all the necessary and up to date tools available, to make sure that you are not merely employable, but "Salon/Spa Ready". Nothing is as satisfying as a client´s smile, or the sound of applause as a dazzling show erupts into its finale.
The World of Hairstyling and Esthetics is a world with unlimited dimensions. The career opportunities are wonderful. And your experiences at Avola College of Hairstyling and Esthetics will give you the expertise to join that world. That´s our commitment to you.
Sincerely,


Anthony Avola, Founder
INTERNATIONALLY ASSOCIATED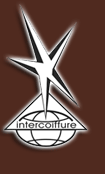 The world-renowned Intercoiffure, which is in 45 countries, and the Canadian Guild of Hair Design have bestowed honours on Anthony Avola, the founder of AVOLA COLLEGE OF HAIRSTYLING AND ESTHETICS.
Members of both these prestigious organizations are foremost experts who are known for their knowledge of the beauty culture and the many full-service salon/spas they have successfully established. The associations mean the newest advances for our students, as well as a link to world wide employment opportunities.
Click on the Intercoiffure link to the right to find out more about Intercoiffure.