Welcome to Avola College of Hairstyling and Esthetics, a top beauty school in Toronto. Our Esthetics training includes Medical Esthetics, make up, nails, waxing, aromatherapy, skin care, laser and electrolysis programs. Our hairstyling training includes hair cutting, hairdressing, coloring, highlighting, low lighting, permanent waving, roller, sets hair extensions, braiding, weaves, salon business and management AND MORE! We were 1st established in 1924 and have shaped not only our students but our industry.
Our experienced and professional teaching staff offer excellent technical training that will equip you with all the professional skills you need to learn to work effectively, efficiently and with style within the beauty industry. This is a field that is continuously changing as new techniques and products become available and we pride ourselves on staying abreast of all these advances to make certain that we provide you with a complete, well-rounded and state of the art education.
We also believe in supporting our chemically traditionally driven esthetics industry with a more natural and organic spin. We continuously aim to use methods and products that encourage a more environmentally friendly approach to our industry, where we can.
Having the technical skills alone is not sufficient to make you a good hair stylist or esthetician; our focus on customer relations skills is an imperative component to your education and we will teach you the necessary inter-personal tools to equip you to be able to interact effectively with your clients and so be able to optimize your skills within the salon.
Our instructors, many of which whom have run their own businesses in the past, have a wide variety of experience in their respective fields and are respected members of their professional communities. But, above all else, they are GREAT teachers. Our course offers the perfect combination of teaching the skilled techniques you need to acquire but also an insight into interpersonal human relationships which is an important component in ensuring that you can communicate effectively and are a hit with your clients in the future.
Avola College has been a trusted hair school and esthetics school for decades and we believe the fields of esthetics and hairdressing offer unlimited possibilities where you can pursue many career choices and options. If you are creative and love working with people, we can provide excellent guidance coupled with a comprehensive curriculum to bring you to the top of your field.
The transferable skills we teach you will equip you for many different related industries making you an asset no matter which specialization you ultimately embrace.
Our school is easily accessible in the heart of downtown Toronto which provides a wonderful inspiring and creative backdrop to stimulate the artistic instincts of our students. Our classes are affordable and we offer monthly payment options, with student loans also applicable for some of our diploma programs.


Anthony Avola, Founder
INTERNATIONALLY ASSOCIATED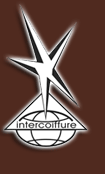 The world-renowned Intercoiffure, which is in 45 countries, and the Canadian Guild of Hair Design have bestowed honours on Anthony Avola, the founder of AVOLA COLLEGE OF HAIRSTYLING AND ESTHETICS.
Members of both these prestigious organizations boast an international membership of salon and spa owners are who are widely considered the foremost experts in our field and who are known for their knowledge of the beauty culture and the many full-service salon/spas they have successfully established. These associations mean access to some of the newest advances for our students, as well as a link to world wide employment opportunities for our graduates.