A Thalassotherapy wrap is an esthetics treatment where the body is wrapped with sea material such as Algae and sea weed. Wraps are nothing new, having existed for hundreds of years in the Greek City States and over the course of the Roman Empire. Today, wraps consist of a variety of ingredients wrapped around thermal covering. The various ingredients in the wrap are what induce the beauty and health benefits associated with Thalassotherapy body wrap.
Why you should do it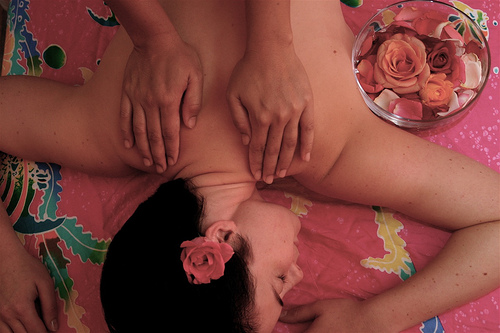 As the ancient Greeks and Romans discovered, wraps have numerous beauty and health benefits, which perhaps explains why they have endured over the course of hundreds of years. Beauty benefits associated with thalassotherapy body wraps include tightening and toning the skin as well as helping achieve softer and even skin. This is because the therapy restores minerals in the skin thus helping nourish it.
This is in addition to removing dead skin cells which is what leads to softer and more even skin. There are also health benefits associated with the therapy including reducing joint pains, detoxifying your body as well as helping relieve stress and fatigue. All these things work to improve your overall health.
How to prepare for thalassotherapy
Once you book your session with a professional spa, the esthetics professional will guide you on what you need to do and what you need to bring with you to the session. These will range from a change of clothes to something comfortable that you can wear while under the wrap. Remember to also take water so as to be properly hydrated. You might also want to find out from the spa if they will provide you with a robe (most do).
However if they don't, remember to carry your' as you will need it during the dressing process. Remember that the treatment will typically take about an hour and 15 minutes with some preparation time at the beginning and at the tail end. It is wise to then allocate about two hours for the whole treatment to avoid rushing any part of the process.  It is also advisable to take into consideration that for the period you will be under treatment, you might not be able to answer your phone and so it helps to ensure that your business and family contacts understand that you might not be accessible for the two hours and have an emergency contact to reach you.
Where to get thalassotherapy body wraps
A number of professional spas offer thalassotherapy as part of their esthetics treatment programs. The actual process is carried out by professionals who typically would have undergone esthetics training in Ontario or elsewhere. Because it is often hard to know a good spa just simply by visiting their website (although it might give you a clue about what to expect), when choosing the right spa, talk to your friends to get recommendations and ideas about a good spa.
Their suggestions and recommendations are immensely useful, especially if they have taken the therapy themselves and can vouch for the services of a particular spa as well as the benefits derived from the therapy. There are also great online resources that can help you find a professional spa near your location to get your thalassotherapy body wrap done.
In conclusion, body wraps have been around for a very long time and this perhaps offers a clue as to their health and beauty benefits. Thalassotherapy body wrap is no different and offers a host of benefits to you. Speak to your esthetics professional about how often you should have a thalassotherapy body wrap and enjoy the benefits.