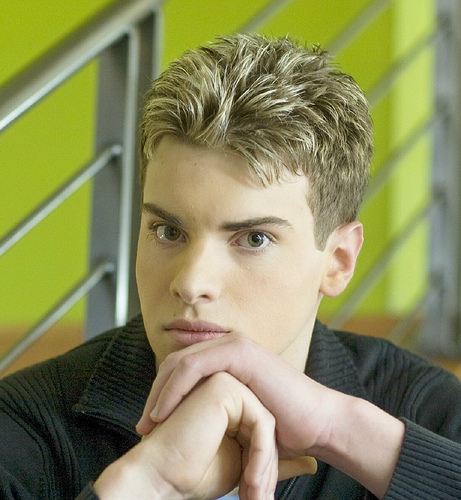 Every college student knows what it feels like to wake up late after spending the better part of the night in the library and not having much time to prepare for class. If you only have a few minutes to get ready in the morning, it helps to know what you can do with your hair to look good without much fuss. Fortunately, there are styles that will help to ensure that you never have to go to class with a bed head. You can also check with your hair stylist on how to achieve these hairstyles.
1. The straight look
Leaving your hair down is one of the easiest things that you can do and it takes minimal effort. The first thing you need to do is to get rid of grease. If you are light haired, you can use a little baby powder to get rid of the oily look and for dark hair, matte bronzer works perfectly. Brush your hair carefully and if you have stray strands, you can use a flat iron to tame them. Dry shampoo will also work to absorb grease and it will leave your hair looking fresh.
2. The popular messy bun
One of the most popular hairstyles among college students is the messy bun. This basic go-to hairstyle takes two seconds to accomplish and you end up with a look that is flirty and fun. You simply hold up your hair on top of your head and using an elastic band, wrap the hair around 2 or 3 times. Use a few bobby pins to shape the bun and pull out a few strands to enhance the messy look. Choose pins that match your hair color and finish off with hairspray.
3. The faithful headband
You can look stylish and elegant while keeping your hair in place by slipping on a headband. Use a brush to smooth out your hair and then choose a wide band to give you the instantly polished look while covering up any messy strands. There are many beautiful headbands out there and you can even choose one that will match your outfit for a super trendy look.
4. A chic ponytail
The ponytail is still the best hairstyle when you want something simple. If you have curly hair, use a little anti-frizz cream to keep the hair in great shape. If you have straight locks, applying some curl cream can help to bring out some waves for the elegant look. Tease your hair at the crown and then pull it into a low ponytail. You can leave a half-inch strand out and using a clear plastic, hold the ponytail and then wrap the strand around the elastic.
5. French braid sideways
This style is great if you know how to French braid hair but anyone can learn how to do it with some practice. Part your hair to one side and French braid it across your hairline. Use clear elastic to secure the hair and you can leave the rest of the hair messy for the boho chic look. This look works perfectly if you have natural waves.
6. Front hair poof
If you are trying to grow out bangs, this popular hairstyle is perfect for you. It is simple to do and you simply separate your hair from the temple, tease it and secure it with bobby pins.