Summer is the season of the year that many of us are waiting for. It is during summer that most of us go out for some great escapades and to have the skinned natural tan under the sun. However, during this same time of the year, it cannot be discounted that you need to keep your skin hydrated to make it healthy and supple. Worry no more. With the tips below, you can keep your skin hydrated in a season when temperature is at its highest.
Drink water and lots of fluids
Water can indeed make a very big difference in your lives. Of course, it is the best way to hydrate your skin too. This is the very reason behind why is very important for everyone to drink plenty of water and other healthy liquids not only during summer but all year round. It can also wash out harmful toxins from the body thus it is your best guard against sickness.
Get that sunblock
Putting on sunblock not only on your face but all throughout your body will help you from the damage of the ultraviolet rays of the sun. It is very important for you to put on sunblock prior to going out of your house. Remember, that like water, sunblock must not only be worn during summer but all year round.
Use skin products which will hydrate your skin and make it healthier
You can try shopping for skin products which will not only maintain the hydration of your skin but will also make it appear healthy and smooth. There are plenty of skin products available in supermarkets. However, make sure that the product you are going to buy is compatible to your skin type or else you might develop some rashes out of it. This will defeat your purpose of having healthier skin during summertime.
Practice having healthy diet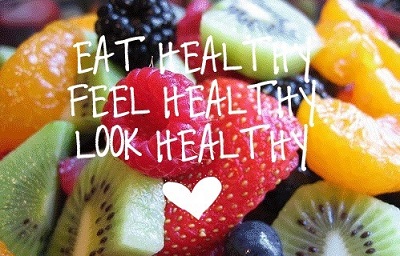 It is very important for everyone to have a healthy diet. Whilst this is commonly recommended as an all-year round practice, you are reminded to have it implemented too during summer. Remember this is that time of the year when you crave for ice cream and cool beverages that are loaded with sugar. Make sure then that you have a healthy diet containing antioxidants, vitamins and minerals since these are very important to the skin and to your entire health as well. You should try eating lots of fruits, vegetables and other nutritious foods everyday if you want to obtain health for your entire body.
Do exfoliation regularly
Exfoliating your skin regularly will help eliminate dead skin cells that make your skin look dry and flaky. We have to emphasise though that exfoliating regularly does not mean you have it daily. Once a week is just enough if you want to make sure your skin will remain hydrated during the process. Exfoliating too much will make your skin dry.
Use bath products to hydrate your skin
It is a must for everyone to use bath products containing ingredients that will help clean as well as hydrate your skin. You can invest in those that have refreshing avocado or cooling cucumber in its ingredients.
Use good skin moisturiser
You should try moisturising your skin regularly with a good moisturizer. There are plenty of skin moisturisers which will help nourish your skin from head to toe. Look for good brands that offer such products on their list.
Exercise regularly
Often, you can use summer as an excuse not to exercise. After all, summer and sweat can be an icky combination. However, with a well-ventilated area to do some exercising, you can get rid of that feeling. Make sure to exercise regularly because it will help maintain proper circulation flow at the outer layer of your skin.
Sleep adequately
If you want to maintain the hydration of your skin as well as the health of your entire body, you should try getting ample amount of relaxation and sleep each night. At least eight hours of sleep will prepare you for the next day as you do your regular summer activities.
Maintain a healthy lifestyle
Do you know that smoking and drinking alcohol will make your skin dehydrated and unhealthy? You should avoid the things earlier mentioned if you want to keep not only your skin healthy but your entire body as well. You can even save a lot of money by dropping these routines out of your daily budget.
Take multivitamins
It is necessary for you to take supplements everyday if you want to make your skin and body healthy and young looking. You can look for specific vitamins that help hydrate and moisturise your skin at this time of the year.
There are indeed a lot of things you can do to keep your skin hydrated during summer. If you want to learn more about how to keep the skin healthy, you can always enrol in beauty schools in Ontario and even help your own customers keep their skin in the best shape possible!