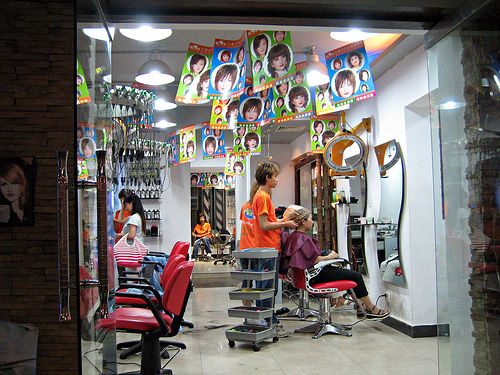 Many people out there aspire to be hairdressers. In fact, if you are very good at it, you stand the chance to make a lot of money. This is because the better you are, the more likely you are to serve high end clients, most of whom that offer regular business and pay well.  For you to get there, however, you might need to evaluate the business ethic that you use to run your business. Some of the things you need to remember include:
Your people skills are important
Being a hairdresser has a very important social component. You will need to talk to your customers a lot and make them comfortable with you handling their hair. If you are interested in boosting your business, you will need to do this in such a manner that they will likely come back for service or refer some other customers to you. Therefore, you need to learn how to relate with people and communicate with them in such a manner that they are not offended, and that they feel appreciated. This might feel like massaging their egos, but from a business standpoint however, it's one of the best marketing tools you can use!
You might need to work on short notice
Most hairdressers work on appointment basis, where your customers tell you when they will come in to get their hair done. This is a good way of running the business, since it allows you to plan your time more effectively. However, you need to remember that there are times when you may need to make concessions. For instance, there are times when a bride will need urgent hairdressing on the day of her wedding. In such cases, you would need to serve her as soon as possible. Being flexible enough to do this is the hallmark of a quality hairdresser, and this is therefore something that you should embrace.
Always customize your service
There are very few times when people will come to you for service with the same set of needs. Quality hairdressers are often required to be able to customize their service not for particular customers, but for all of them. For instance, if one happens to have very dry hair, the way you would treat it is not the same as you would for someone with other types of hair. By extension, this means that you should be able to work with all sorts of hair, and should have all kinds of products needed to do this. This will result in happier customers, and you will see the demand for your services rising. Of course it's more difficult to offer service using this kind of work ethics, but then again it's more than worth it in the long run. As you can see, providing hairdressing services is more than just working with hair. There is so much more background information you need in order to make it pay off. By getting your training at Avola College, you can ensure that you get all the other extra skills needed to put you ahead of the curve!