Some of us think that we can wear the right makeup by just making sure that it matches the dress we use for the occasion. It is a simple as assuming that when we wear blue then our eye shadow colour should be blue as well. How we wish we are not breaking any beauty rules when that is the case but remember there is much more than mixing the eye colour with the dress colour when it comes to getting the right eye makeup. With the tips below, you can be sure you can wear your eye colours right all the time.
Look for makeup that will accentuate your eyes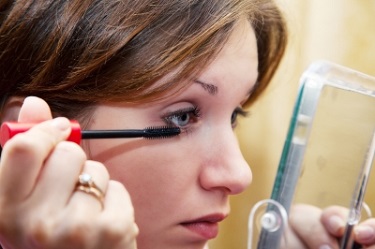 Remember the saying that your eyes are the windows to your soul? Well, with the right makeup, you can put better definition to that saying. It is so fortunate that you have different choices when it comes to making your eyes pop out all the time. With the whites and oranges and even the greys and blacks, how can you ever go wrong? The truth is that with all of these choices, you can have a harder time choosing. In order to know which colours will accentuate your eyes best, you have to go back to basics.
Know what to wear during daytime depending on your eye colour
Many times, you will hear other people recommending you should get an eye colour shade that suits the best time of the day when you are wearing it. Let us make your homework simpler by making you more familiar with shades that will match the colour of your eyes. When you have either green or olive coloured eyes, you must use matte eye shadows that are within the grey colour hue. The reason for choosing greys with those eyes of yours is that you get the best illuminating effect when you do so. It can make your eyes brighter during daytime. Adding a dash of black mascara to your eyelashes and some brown-black combination for your eyeliner will be of help in this regard.
If your eyes are within the gray and blue shades, on the other hand, it will be best to stick to eye shadow colours within the orange tone range. The oranges will emphasise either your grey or baby blue eye colour. You will definitely be a stunner with orange eye shadow on. Using some brown mascara and eyeliner will complete your look in this case.
For those whose eyes are within the brown and hazel hues, bringing out your pink eye shadow is best recommended. Finish your look off with black mascara and eyeliner and for sure you will achieve a look that will definitely attract the opposite sex.
Know what best suits your eye colour for a night out too
Eye colour recommendations change though when you are planning to go out on a date with your friends or your partner during the evening. For those with green and olive eye colours, using pink and bold brown shadows will be best as these ones add a shimmering effect to your eye colour at night time. If you have blue and grey eyes, on the other hand, you will need to focus more on those neutral bases since these ones will influence the glow in your eyes even more. For those with brown and hazel eye colours, purple and pink bases are recommended.
Your eyes are already elegant as they are with the colours mentioned above. In order to highlight that feature of yours in any occasion, however, it will be good to choose someone who can help bring out the best in those features of yours. You may also want to enrol in a cosmetology school in Toronto to learn more about these tips and tricks to highlight your beauty.