Some of us love to pamper ourselves by visiting a salon during our free time. Perhaps, you may have realised that every now and then, there is a salon or spa service that you want to try for the first time. If you have not tried a paraffin wax treatment just yet, now is the right time to do so. There are a lot of reasons behind why you should try paraffin wax treatment on your hands and feet.
It is more than just an add-on service to the usual manicure and pedicure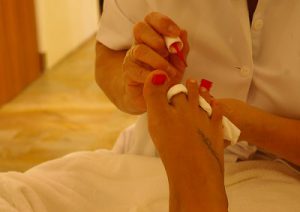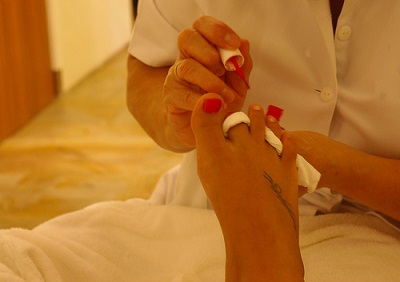 Just like a foot spa or a hand spa that can be an add-on service for a manicure and pedicure, paraffin wax treatment can also be an additional service that you can avail of for your hands and feet. But it is more than just an add-on. Generally, it is known to offer a dose of benefits that you may not have even heard of. In fact, it is noted to work wonders on different kinds of body ailments too.
It has cosmetic benefits
The paraffin and wax in this treatment has their ways of invigorating the skin and healing it. Paraffin is an emollient that is known to moisturise the skin whilst wax can also make the skin look supple. These two, in short, can make the skin smoother by removing dead skin cells and by brushing away cracks from heels and palms. As dead skin cells are removed from underneath, the skin becomes rejuvenated.
It offers therapeutic benefits as well
Paraffin and wax combined have been reported to heal ailments like fibromyalgia and arthritis. You are probably wondering how that happens. Since these two ingredients are used in the therapy, expect that there is heat in the process. That heat therapy will then be responsible in increasing blood circulation in the hands and feet. This will eventually relax the muscles and reduce the stiffness that is commonly felt in the joints. It can likewise be of much help in treating sprains and even pulled muscles.
Adding to the list of therapeutic benefits of a paraffin wax treatment is its capability to reduce muscle spasms and inflammation. Do not forget that this service, once performed by an expert who has received training from an esthetics school, can also be effective in helping with rheumatoid arthritis and osteoarthritis. You can also use it to prepare your hands for a physical activity or strenuous exercise. It can also flush out toxins from the body and reduce swelling on the hands and feet.
Warnings when undergoing the paraffin wax treatment
You will not be able to enjoy the benefits offered by a paraffin wax treatment for your hands and feet (or even your entire body) if you did not choose an experienced provider to do it for you. Make sure, however, that you are a qualified candidate for undergoing the process.
Many spa experts do not recommend this treatment to people who are suffering from diabetes or those with high blood pressure. This is likewise not ideal for those of you who have open wounds or have varicose veins. You might want to wait up until such time that the wound has healed before you visit a spa for this treatment. It is good to note that the esthetician will assess your condition before actually offering the paraffin wax treatment to you.
You also have to check whether the spa is reusing the wax or not. Remember that this should not be the case. Otherwise, this is good enough reason for you to leave and look for another salon that has the same services but is doing things the right way!