Many people prefer to do their facials at home. What you should know is that getting regular facials done by trained esthetician is much more than a relaxing experience. Even though you might like to do facials on your own at home, you should consider switching this habit if you want to have healthy, clear and glowing skin. Here are the reasons for doing that:
For professional analysis of your skin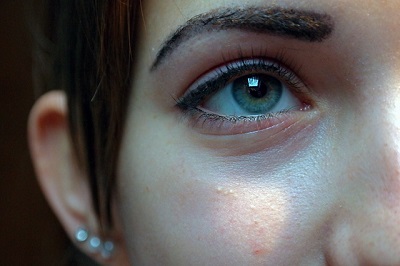 When you are going to purchase facial products from a pharmacy or a beauty store, there are high chances that the consultant sees you with your make up on. The consultant may not be in a position to get the right skin care product for you. This is where certified estheticians come in. They usually assess your skin keenly and give your face the attention it deserves.
Whether you are struggling with pores which are enlarged, dehydration or hyperpigmentation, you will get the best products for your home care products. Additionally, the esthetician will help you identify your skin type, because he or she works on it for long. You cannot get this from pharmacists or sales people.
To get expert advice on skin care
Having a facial done by a professional, creates the best opportunity for the expert to advise you on how to take care of your face and other useful tips. Learning on how to take care of your skin is part of the facial procedure.
You will get to know the products which will work for you as well as the ingredients which will not damage your skin. You will understand what to do at home so that the results are maintained.
For proper exfoliation
When you are doing a facial at home, you might not be in a position to exfoliate your face properly. Many facials done by estheticians are accompanied by various exfoliation methods such as acids, enzymes or ultrasound. The exfoliation normally depends on the client's skin type and they help to make the skin smooth, promote an even skin tone, soften lines and increase its cellular turnover.
To unclog the pores and remove blackheads
Though the use of modern softening skin techniques, pores can be unclogged, black heads cleaned out and impurities removed gently without irritating the skin. These methods will not harm you in any way. Many people normally use rough products at home to clean black heads on their faces. These products do more harm than good. They eventually lead to more skin break out.
It is only a professional who can prepare and soften your skin in the most effective way. If you are struggling with black heads or your pores clog all the time, get a facial.
Expert help in identifying abnormalities on your skin
As you are aware, cases of skin cancer are on the rise. You should therefore regularly have your face checked for any abnormalities. Such abnormal skin growths develop at a very slow rate and you might not identify them at home.
One benefit of working with an expert is that he or she checks your skin and notifies you of any condition that should be checked by a medical doctor. An esthetician notices all skin imperfections that people around you may not notice. Don't you have a reason to have a facial this coming weekend?
For proper hydration of the skin
All skin types should be hydrated. Regardless of whether you have acne-prone skin, oily skin, flakey skin or dry skin you need to be hydrated. Just like fish, your skin has to survive. When an oily face is dry, it tends to produce more oil when it lacks moisture. This is contrary to what many of us think. Remember that moisture hydrates the skin and doesn't make it oily. A good facial helps in the regulation of the moisture level required by the skin. Get a facial and you will definitely see the difference.
A wide variety of facial skin problems can be addressed
Studies have shown that the majority of people facing various skin problems at times has a low self-esteem. Do you sometimes wake up in the morning only to find an inflamed acne all over your face? You can solve this problem and many more by simply having a professional facial. Whether you have a dry skin, oily skin, irritation, acne, black spots, brown spots, a facial can help you solve these problems because it is always customized to address the client's needs.
If your face is prone to discoloration or brown spots, lightening or brightening treatments may be used to address that. If you have a dry skin, moisturizers may be used to reduce the dryness of your skin. The intensity of the facial will depend on the severe the problem is. When the right ingredients are used, the appearance of your skin will improve with time and you will have the best skin complexion ever.
Are you impressed by the scope of expertise that certified estheticians have? You can become a professional as well. Join an esthetics school and be recognized in the beauty industry!