Nothing beats being pampered by experts when it comes to beauty treatments. There is that special level of comfort you will feel after visiting salons and spas operated by nothing but the best in the esthetics industry. Apart from seeing and experiencing all these great results, there may be that part of you that wants to try being an esthetician yourself. If you have decided you want to give it a try, enrolling in esthetics schools is the answer. Here is why doing so is worth all your efforts:
You get the professional training that you need to be successful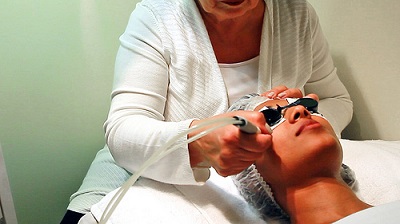 Some people literally learn the art of being an esthetician on their own but that does not give them the knowledge and certification to operate an esthetics-related business. They can offer a home service to friends or others they know but if you want to go way beyond that, you need proper training. You get the right training only from esthetics schools as you enrol in courses related to your chosen field of specialisation in the world of esthetics. Of course, you also get to be trained in all other areas which will then give you the license to offer your own services too in the near future.
You will learn a wide range of skills
Esthetics is not just about learning one kind of skills such as how to perform facials. It also provides you with knowledge regarding spa services like the different types of massages. With all these great things incorporated in the curriculum of esthetics schools, you will be prepared to learn about the ins and outs of the industry that you want to be involved with in the near future. Unlimited choices give you a host of options for your planned business.
You are given the chance to potentially earn much in the future
A person who has not trained in esthetics schools can render services but this will not give him any license to charge consumers at competitive price ranges or at prices set by the esthetics industry. He just does it to earn a living and whatever money he receives is deemed sufficient to get by the day. When you are trained via esthetics schools, this whole scenario can be entirely different. You get to be paid a competitive price for your services and since there is more potential to build your own business related to esthetics you will get to earn more in the future. With this, you just do not survive with what you earn. You also have the chance to save funds that you can make use of for future emergencies.
Make it more worthwhile by enrolling in a recognised esthetics school today
Choosing the esthetics school that will help build your dream is important to achieve the results we have mentioned about. You have to make sure your choice is a school licensed to operate for this purpose. You also have to check on the courses they offer and see if there is one there that will surely apply to the field you want to focus on later.
It will also be crucial to choose a school that allows you to explore possibilities. Meaning, it should not limit you to techniques that you can learn today. The school must also be able to meet your expectations regarding the level of expertise you want to achieve in this regard. Make sure it will also help you tap your potential.
Looking for an esthetics school or cosmetology school in Toronto? You can contact us to inquire about our courses and all other programs we offer. Feel free to browse through our pages to get a closer look at how we can turn you into a successful professional in this industry.