Welcome to Toronto's 1st and only natural and organic esthetics school
Esthetics Course Overview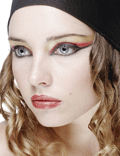 Known as a premier Esthetician school, our Esthetics courses, Medical Esthetics course and Electrolysis programs consist of the most modern and advanced techniques available in the ESTHETICS industry today. All theory and practical techniques of ESTHETICS are studied. You can learn everything ranging from Skin Care to Body Care that will include such things as Regular and Specialized Facials, Microdermabrasion, Non-Surgical Facelifts, Laser Hair Removal and Photo Laser which includes: Acne treatment, Photo Rejuvenation, Red Vein removal and the removal of Pigmented Lesions. You can also learn about Cellulite Treatments, Body Toning, Body Firming, Muscle Development, Body Treatments, Glycolic Facials, Enzyme Body Peels, Salt Glow Scrubs, Back Facials, Thalassotherapy, Aromatherapy, Professional Make Up Artistry, Manicures and Pedicures, Electrolysis, Waxing and Nail Extensions. All this and more can be viewed simply by clicking on the button immediately above entitled "See Course Curriculum for Esthetics, Medical Esthetics & Electrolysis".
Our Esthetics courses, Medical Esthetics course and Electrolysis program consists of 1510 hours (approx. 10 months). Day classes are held Monday to Friday, 9:00am to 5:00pm.
We have new classes starting 10 times per year: January (2 times), March, April, June, July (2 times), September, October and December.
Please call the office for your exact aesthetics school starting dates. Contact Us.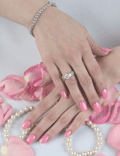 All equipment and textbooks are included in your kit made available to you. We have new classes starting 10 times per year.
Our Laser Hair Removal Course consists of 20 hours and it certifies students in laser hair removal. Our Photo Laser Course includes: removal of pigmented lesions, photo rejuvenation, acne treatment, broken capillary treatment and vascular capillary treatment. This course consists of 16 hours and it certifies students in photo laser.
Registration Requirements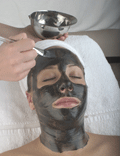 For Diploma programs you must have either an O.S.S.D. (or equivalent) or be of mature student status (18 years of age or older).
Avola College of Hairstyling and Esthetics is registered as a Private Career College under the Private Career Colleges Act, 2005. All courses are subject to availability.
Students enrolled in the Hairstyling, Esthetics and Electrolysis programs may be eligible, if qualified, for assistance under one or more of the following components of the Ontario Student Assistance Program (OSAP):
–   The Canada Student Loans Program (CSL)
–   The Ontario Student Loans Program (OSL)