Course Overview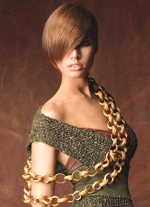 Avola is renowned as a great hairdressing school in Toronto. Like all hairdressing schools in Ontario, we require 1500 hours of in school training. During this time you will get access to the best instructors who will show you all the tricks of the trade. All the latest techniques in the hair care industry will be taught and studied at great length.
Your curriculum will include but is not limited to:
Hair cutting techniques for women
Barbering
Blow drying methods
Colouring/highlighting
Flat/curling iron usage
Hair Relaxing
Hair extension applications
Salon management and ownership
This Hairstyling school diploma program lasts the better part of a year, approximately 10 months in all, which is legislated for all cosmetology schools in Ontario by our provincial government. Classes are held Monday to Friday from 9:00 am to 5:00 pm. However, at Avola we do understand that signing up for a hairstyling school in Toronto may prove to be tough and you may experience a conflict with your other priorities such as family, a job, and so on. This is why we offer an option to complete this diploma with evening classes. Classes are held on Wednesday/Thursday 5:00pm to 9:30pm and Saturday from 9:30am to 4:00pm. The part time course will take 23 months to get in all of the mandatory hours but it has proved very manageable for those with commitments during the day and we are happy to help in any way possible.
Upon registration and acceptance into the Avola College, you will receive the following tools of the trade
blow dryer
curling iron
flat iron
mannequins
rods and rollers
tools for hair coloring
combs
brushes
scissors
thinning shears
hair razor
neck duster
textbooks
exam books
uniform and Avola t-shirts
Schwarzkopf styling kit
We require all students to wear a uniform which is also provided in your kits. You will be putting the new skills you have acquired during your hair styling school training into practice at the salon for Avola clients and it is important that all students wear their school uniforms. You will also be provided with your own personal Schwarzkopf styling kit which will help in your training and when you provide your professional services within the salon. Lockers are also available to students at no extra charge for storage onsite.
We are registered as a Private Career College under the Private Career Colleges Act (2005).
Students enrolled in the Esthetics, Electrolysis and Hairstyling programs may be eligible (if qualified), for assistance under one or more of the following components of the Ontario Student Assistance Program (OSAP):
The Canada Student Loans Program (CSL)
The Ontario Student Loans Program (OSL)
Financial assistance is also available for this program through the Ontario Student Assistance Program (OSAP).
To find out more about our hairdressing and barbering school in Toronto, give us a call right now at 416 967 1800. It could be the start of a new and rewarding career.