You are looking at yourself in front of the mirror and the first few things that you notice are those dreaded brown spots, white heads and blackheads on your face. You then ask yourself: Is it high time to get a facial? Well, it is good to consider undergoing the treatment but before your first facial treatment, it will also be nice to know the common things to expect before, during and after undergoing the process. Here is how you can manage your expectations:
Be prepared with your questions
Sitting down on a chair inside a spa or salon will somehow give you goose bumps especially if it is your first time. In order to eliminate the fears you have, it will be good to have your questions ready with you so that you can ask your estheticians about things that concern you the most. You have to be open with the skin care expert so that he can work according to your expectations.
There are four steps to a basic facial treatment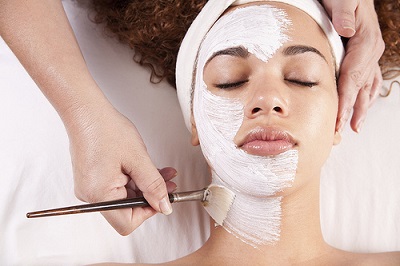 A facial treatment is not just about washing or cleansing your face to get rid of the dirt that may have built up through the years. It actually follows four steps for the basic facial treatment namely cleansing then exfoliating then massaging and the mask application. In the cleansing process, your makeup or any other dirt will be removed from your face. Remember that with or without makeup, the esthetician will still have to clean your face. Exfoliation comes next. This is where dead skin cells are removed from the skin. From here, massaging will be done not just to your face but your neck and shoulders as well. Lastly, mask will be applied to calm and soothe your skin.
Some additional services can be added to your facial treatment
This will now depend on your esthetician. A common addition is hot steaming which is often added as a part of your skin's exfoliation. Steaming is essential so your pores will be opened. In case you feel uncomfortable with steam the first time, you should tell your esthetician about it. Most of the time, the heat from the steam is tolerable.
Another thing that can be part of your first facial treatment is the process called extraction. This is that part of the process where the esthetician removes your blackheads and whiteheads. There are tools used for extraction. This can hurt a bit and if you feel the pain, always be ready to say as you feel.
You are allowed to communicate with your esthetician
You may be ashamed to speak up but in certain scenarios we have already mentioned, you may have noticed that we have reminded you to say what you feel during the process. This is but normal and is already expected by estheticians themselves. Your esthetician will always warn you if there can be any painful sensations expected before he does the process on you. You have to be as open as the expert will be. This will bring in a more positive vibe into the atmosphere.
Redness and irritation is normal after a facial
You may end up disappointed once you see redness or irritation over your face after the facial. Well, many others experienced the same result especially if it is a first time. This being said, you should not be discouraged to go visit your esthetician for the next session.
To get the best out of your facial treatment the first time, it's important that you visit an esthetician that has certified esthetics training so that you can get the best results from your facial. It's important not to go to just any esthetician out there as unskilled or self-taught estheticians can actually ruin the experience for you!