To be a successful hairdresser, you need to be up to date with new hair style trends to ensure your clients have a smile on their face each time they leave your salon. If you are not up to date with the latest hair style trends, you can enroll in one of the hairdressing schools in Ontario to sharpen your skills. You clients need to know that they can rely on you to suggest hair styling ideas that will give them a delightful look. Here are some of the 2017 hair styling ideas to suit different cuts you can recommend to your loyal clients.
Medium hair cuts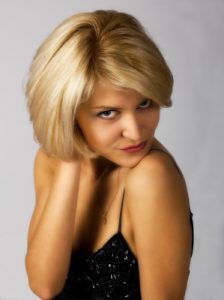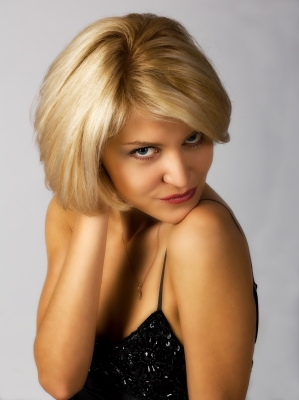 Styling medium hair cuts can be quite challenging if you don't have the relevant skills. However, you can spice up a midi haircut with lovely curls, cute waves, or keep it super straight to give your clients a classy look. For clients planning to go to a special event, you can recommend finger waves that will give them an effortless, luxurious look. Depending on the hair length of your client, you can apply any of these styles to give them an elegant look that will make them the envy of many.
Lob haircuts
Lob cuts is a favorite among many women since it suits most face shapes. Unlike bob cuts, lob cuts suit different types of hair and gives an attractive finish in different hair styles. One style that goes well with lob cuts is the straight middle part. When done in ombre shading, this style looks awesome when combined with center parting. You can apply this style by cleaning the hair first and then apply a protective cream. Flat iron the hair to achieve a super straight look and then create the middle parting using a thin toothed comb. Finish by applying a light hair spray.
Long hair style ideas
People with long hair have the advantage of experimenting with numerous creative hair styles. Clients with long hair have the option to style their hair according to their taste and preferences and as a hairstylist it is your job to ensure they find interesting solutions. A good example of hair style that is slowly catching on this year is the long layered hair style. If your client has long straight hair, you can refresh their tresses to create layers that look ravishing and sleek. You can combine layering with center or side parting to create an easy style your clients will love.
Bangs haircuts
Bangs haircuts have a way of creating a ravishing look on anyone who fancies the look. Bangs haircuts can either be side swept, wispy, heavy, or soft which can always be updated to a better look. If your client has a bangs haircut, one style you can recommend is the shaggy bangs hair style. Keep in mind that messy hairdos and haircuts are becoming a trend in 2017 and therefore this look is one that your clients will love. Use volumizing gels and hair sprays on fringes to achieve a cute messiness and to also add softness to bangs.
Short braids
Most afro American women prefer having short hair and once in a while they will try box braids to change their look. The short box braids hair style is becoming popular by women who are looking to achieve an urban hip look. This hair style is achieved by wearing box braids on short hair to keep control over messy strands. The final outcome is always a classic and neat hairdo that will make your clients come back for more.
All in all, these are just a few of the 2017 trending hair styles you can recommend to your clients to give them a fresh and astounding look.